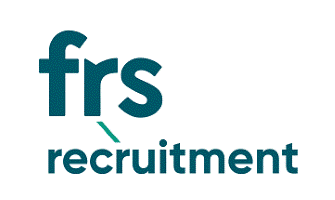 ED Doctor - FRS Recruitment
Ireland, Dublin

FRS is currently recruiting experienced Emergency Medicine Registrars for leading hospitals in multiple locations throughout Ireland. I have vacancies for experienced Emergency Department Registrars in a number of university teaching hospitals. These posts will start on or before January 2021.

The successful candidate will work as an important part of the multi-disciplinary team providing unparalleled patient care in a well-run medical Centre with modern, advanced facilities.The registrar is responsible for providing frontline and hands-on care for a wide variety of patients within the Emergency Department. Not only does the registrar provide lifesaving medical care, they are also responsible for guiding and training the junior staff (SHO's). On-call duties are also required for ED Registrars which allow the individuals to take full responsibility and gain valuable experience in their speciality.

Taking on this position enables a highly motivated experienced medical professional to develop new skills and to apply their extensive knowledge in a challenging but worthwhile and exciting environment.

Essential Requirements:

The successful candidate must meet the following criteria :

Be registered with the IMC (Irish Medical Council)
Have a special interest in and previous experience of Emergency Medicine
Have a valid IELTS or OET English Language Certificate. IELTS, overall Band of 7, with no less than 6.5 in each domain, and OET Grade B overall.
Have completed a residency in Emergency Medicine
Be experienced in the full duties of Registrar in a teaching hospital
Priority will be given to candidates with part or full qualifications:
Membership/Fellowship of the College of Emergency Medicine (MCEM/FCEM) (UK)
Fellowship of the Royal College of Surgeons of Edinburgh (in Accident and Emergency Medicine and Surgery) (FRCSEd (A&E))
Fellowship of the Australasian College of Emergency Medicine (FACEM)
Diplomate of the American Board of Emergency Medicine (ABEM)
Fellowship of the Royal College of Physicians and Surgeons of Canada (FRCPC)
Exit examination in Emergency Medicine of the Hong Kong College of Emergency Medicine


The Healthcare team in FRS Recruitment are equipped and willing to help Doctor's with the relocation process where necessary. You can avail of interview preparation tips and advice on suitable destinations from our experienced team. We advise Medical professionals on Salary details, tax provisions, accommodation queries etc. on a daily basis.

Contact: Eithne Vaughan Witts, Principal Recruitment Consultant, Medical & Healthcare, FRS Recruitment - Please apply through this website, I will contact you on receipt of your CV. If you would like to telephone me, my direct number is +353 86 0217807


In order to practice medicine in Ireland, it is necessary to be registered with the Irish Medical Council (IMC). For further information on how to register with the IMC follow the link https://www.medicalcouncil.ie/Registration/

FRS Recruitment is the leading provider to Medical and Healthcare professionals to public and private hospitals throughout Ireland. We pride ourselves in the standard of service we provide to both candidates and clients. We also have a dedicated Compliance Officer to provide unparalleled support and guidance throughout the recruitment process, and throughout a relocation process if applicable.


56,850 - 66,946 per year
Overtime and on-call payment