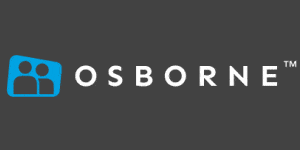 Education Programme Assistant - Osborne
Dublin, Dublin
Education Programme Assistant
We are looking to recruit an Education Programme Assistant for our client based in Dublin 2. The main function for this role is to assist with the on-going development and delivery of academic, training and continuing professional development programmes.
Salary €30,000-€35,000
Hours Full- time 37.5 hour week.
Day to day Responsibilities
Supporting team members in the development of new programmes and updating of existing programmes.
Liaison with existing students and lecturers on all education programmes.
Administering the virtual learning environment for students and members.
Day to Day office administration, data entry, filing and meeting set-up as required.
Assist in developing and maintaining relationships with key HR and Training contacts in Member organisations and liaise with them proactively in relation to promotion of Membership of the organisation and potential training needs.
Supporting the Programme Co-ordinator in relation to student registrations; classroom scheduling; fees; examinations; graduations, collation of exam papers and student coursework, planning and preparation for meetings etc. and generally all aspects of the administration of the full suite of educational programmes.
Any other duties as required from Management.
Requirements:
Minimum two years experience in a similar role with experience with education or CPD programmes
Excellent attention to detail and strong ability to work to tight deadlines
Ability to manage relationships with a range of stakeholders
Planning and administration skills with a strong knowledge of MS office software
Experience working with Microsoft Dynamics and learning management systems or virtual learning environments
A relevant qualification in business, event management or a related field.
If you are interested in this position please send on your CV in the link provided for the attention of Mary O'Sullivan