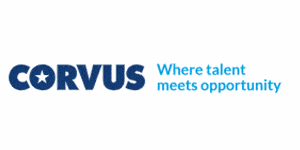 Electrical Design Engineer - CORVUS RECRUITMENT LTD
Dublin, Dublin D18DH76
Electrical Design Engineer (Dublin)
Corvus Recruitment have just been engaged by one of Irelands foremost ME Consultancies to recruit an experienced Electrical Design Engineer. The jobs will be based in Dublin.
The Company:
A leading provider of multi-disciplinary engineering services across various sectors including residential, pharma, industrial, educational, sports, healthcare, retail, among others.
Tell me more about the job:
The Senior Electrical Engineer will lead the Electrical Services design for a range of projects. With a detailed knowledge of schematics you will design and produce specification for electrical services. You will provide detailed tender packages and monitor installation and quality of project on-site. The Electrical Engineer will also look after tender reporting, analysis and recommendations, budgets and reports. You will need to be proficient in Autocad, Dialux and Amtech. The Electrical Engineer will be the liaison point between Design team and client. REVIT experience would also be a distinct advantage for this job. This is an office-based role but will require some on-site visits.
Is this the job for you?
If you have minimum 2 years experience in the Building Services industry of leading projects in a Data Centre, Industrial, High Tech, Commercial or Healthcare environment this could certainly be just the job for you. You will have a proven track record in managing the process from concept to completion. To facilitate that you will continually be liaising with Clients, Architects, Design team and Project Managers. The Electrical Engineer will have an expert knowledge of electrical design and engineering techniques and principles. You will be highly competent in Autocad, Dialux and Amtech. And you will also need a very thorough knowledge of industry and regulatory standards, ie, CIBSE, BS, ETCI, EN, etc.
Whats in it for you.. other than a market leading and very competitive salary?
This is an excellent opportunity to join a company who are one of the leading lights in the ME Services and Construction sector in Ireland. You will be joining a company who are experiencing incredible success at the minute and who have very ambitious and well laid plans for further growth and expansion in the coming months and years. You will be working on some of the most prestigious and valuable Electrical design projects in the country and the exposure and experience you will acquire will be invaluable. In short, you will be joining a company whose ambition, professionalism and success will mirror your own.
If this sounds too good an opportunity to pass up please apply attaching your CV and Ill call you to go through the job personally.
Have some questions first? Give me a ring on 02890 918526 for a confidential chat.
Discretion assured.