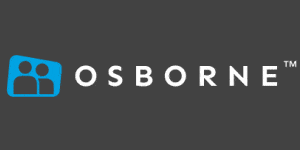 Electrical Design Engineer - Osborne
Wicklow, Wicklow
Electrical Design Engineer
Osborne is currently recruiting for 2 Electrical Design Engineers to work on behalf of an M&E Consultancy company based in Co. Wicklow on a permanent full-time basis.
As the Electrical Design Engineer, you will be involved in electrical design projects for clients in various industries, not limited to: commercial, residential and light industrial clients. The majority of the projects are based in Dublin, however meetings and site attendance are scheduled during off peak traffic hours. The ideal candidate should have previous working experience in the role using AutoCAD.
Job Responsibilities:
Design team meeting
Electrically leading the company and targeting new standards and good quality of design
Electrical drafting and design in AutoCAD (Revit if available)  
Design calculations, specifications and reports
Production of both outline and detailed design, and construction drawings
Feasibility studies and investigative reports
Periodic site attendance and inspections for snagging & verification
Utilising design software packages with high levels of attention to detail and formatting abilities
Job Requirements:
Minimum of Bachelor's Degree in Electrical/Mechanical Engineering or relevant field.
Electrical trade or other trade background is also welcome
Minimum of 2 years' working experience in electrical design
Highly proficient in AutoCAD
If interested, please apply through the link provided or to Shaqira.hanim@osborne.ie with your latest CV. For more information on the role, contact Shaqira on 041 986 5058.