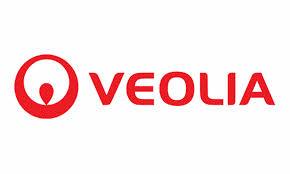 Electrical Maintenance Shift Technican - VEOLIA ENERGY SERVICES IRELAND LIMITED
Dunboyne, Meath
Electrical Maintenance Shift Technician
Location: Dublin West 
Duration: Permanent
Overview of the role:
The electrical maintenance technician is responsible for the execution of the preventive and
corrective maintenance program as per the Client/PPU requirements.
Day to day of the role:
Carry out work as per schedule supplied by the Maintenance Coordinator, Planner and as per site policies, schedules and procedures.

Troubleshoot problems with utilities equipment as necessary and as directed by site supervisors.

Complete site documentation before and after work tasks, as appropriate.

Liaise and Work with the Shift/Day Maintenance team on all Utilities Equipment.

Liaise with Contractors during planned service maintenance.

Participate in the appropriate training.

Carry out Risk Assessment of Equipment Maintenance Task List steps and ensure these are always kept valid.

Update MTL's as appropriate.

Carry out Periodic reviews of EWI/SOP to ensure documents are always current and valid.

All work on site to be carried out in accordance with site EHS (Environmental Health and Safety) and Dalkia EHS rules and guidelines.

Perform other related duties as required by the Area Supervisor.

Be familiar with all GMP rules and regulations 

Be familiar with Statutory requirements

Be responsible for ITP and ensure missing requirements are completed

Participate in Audits of the Mechanical rooms and follow up on actions

Ensure all tools and equipment are kept in good condition

Manage the execution of the utilities maintenance program and organisation structure in order to achieve and sustain optimum reliability, maintainability, useful life, and life cycle cost for utilities assets

Implement and participate in utilities reliability programs as per the Pfizer Global Reliability Program (GRP).

Drive local reviews of maintenance performance data using published maintenance excellence KPI results, areas that will be reviewed and improvements sought:
-Spares cost 
-High levels of paperwork
-PM:CM ratio
-Maintenance man-hours per equipment/system
-MTBF
-MTTR
-Equipment reliability trends
PM program content is to be reviewed on regular basis to remove non-value added activities' and duplication.

Develop long term (5 year) life cycle costing for asset replacement plans (equipment moving towards end of life)

Ensure that the CMMS system contains the most up to date information regarding equipment data, spares and maintenance man-hours.

Maximise maintenance wrench time utilisation through effective planning.
Required skills for this role:
Mechanical/Electrical experience, 2 years minimum and good understanding of the basic fundamentals of the various utilities systems.

Pumps, HVAC Systems, Compressors, Boilers, steam systems and ancillary services, (DHW skids), Chillers, Cooling Towers, Clean steam Boilers, Purified Water Systems, CIP systems, Low /Medium voltage Electrical Systems

Building Management Systems (Scada)

Good understanding of Preventive Maintenance Systems.

PLC's

Work within a Computerized Maintenance Management Work Order system environment.

Experience with Facility Start Up.

Work within a documented Permit to Work System

Computer literate

Ability to read and understand P&ID's.

Understanding of SOP's and GMP Engineering systems.

Understanding of Basic Instrumentation 

Must be able to demonstrate hands on experience with detailed knowledge/skill in the following area's:

Troubleshooting/repair of Low & medium Voltage Electrical Systems 

Troubleshooting / repair of Mechanical systems

Team Player.

Attention to detail

Methodical & Analytical approach to work. 

Good problem solving and trouble shooting ability.

Good Initiative and Pro-active attitude in approach to duties

Senior Trades, City & Guilds or equivalent in Mechanical / Electrical engineering