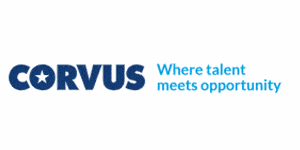 Electrical Project Manager (Substations) - CORVUS RECRUITMENT LTD
Dublin, Dublin D
Electrical Project Manager (Senior)
80-90k
Limerick/Dublin
High voltage Electrical TD
What does better look like for you?
You might be an established Project Manager with a background in large scale HV projects who is looking at things with a little uncertainty. The current climate, unfortunately, is creating instability all around us.
On the other hand you might be a Project Engineer, again with a background in HV substation projects, whose ambition and drive is not quite being met in your current role. You have acquired the skills and experience and you are ready to step up to the challenge of a more senior position.
If better to you is stability or promotion then things have just got considerably brighter.
You can help us by bringing your know-how and expertise to manage several multi-million Euro EPC and TD projects. Right from initial design to handover you will own these projects and ensure successful completion. You will have a strong commercial mind and will have a history of successful large scale projects behind you where you have fully immersed yourself in the full life cycle of those projects from managing Construction teams, budgets and costings, liaising with Design, weekly reporting, defending against claims for accelerations, disruptions and losses, etc.
Id love to tell you more about the role.
So yeah please feel free to give me a call and we can discuss what better looks like for you.
Talking might not be easy if you are in the office. No probs, send me a quick email and I can come back to you at a convenient time.