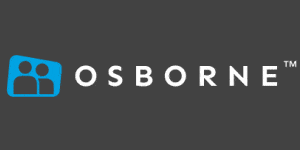 Electrical Sales Estimator - Osborne
louth, Louth
Electrical Sales Estimator
Osborne are currently looking for an experienced Electrical Estimator for our client based in Drogheda. The Electrical Estimator's responsibilities include determining how long each contracting job will last, researching market prices for project materials and equipment, and communicating with clients to determine the scope of each project. You should also be able to identify ways to continually improve cost-estimating procedures to reduce inconsistencies between estimated and actual project costs.
To be successful as an Electrical Estimator, you should be detail-oriented and have sound knowledge of electrical codes. Ultimately, an exceptional Electrical Estimator should be adept at reading technical plans, and demonstrate outstanding analytical and problem-solving skills.
Key Responsibilities:
Reviewing tender documents.
Prepare work to be estimated by gathering proposals, drawings, specifications, and related documents.
Identify labour, material, and time requirements by studying proposals, drawings, specifications, and related documents.
Prepare project quotations
Ensure project quotations are prepared to an agreed standard and format
Prepare and submit professional quotations within an agreed timescale, always ensuring quality and accuracy is maintained
Document and record all enquiries ensuring a project pipeline is maintained and up to date
Contact with Customers, converting quotations to sales
Liaising with clients, Consultants, Designers and Supply Chain as and when required
Share leads with team
Use sales and CRM systems to evaluate performance and returns whilst tracking ongoing pipeline
Managing all stages of the tendering process from receipt of enquiry through to the return of the completed tender
Take off from drawings/specifications to produce a Bill of Materials
Assisting with Planning & Programming
Weekly reports to Management outlining status of estimated projects and proposed projects to be tendered
Liaise with and assist the Management Team by providing regular feedback on products and pricing
Regularly review pricing and margins achieved
Cost Monitoring and Reporting
Identify margin opportunities
Maintain technical knowledge
Adhere to all health & safety procedures
Any other duties as reasonably requested by management
Skills and Experience required:
Minimum of 5 to 7 years recent relevant experience
Have experience in relation to interpretation of initial enquiries, specification standards, value engineering of quotes, alternatives selection and relationship building with Contractors and Clients.
Proficient user of Microsoft Office Suite, in particular Excel
Excellent communication and interpersonal skills with the ability to manage multiple projects
Ability to demonstrate that he/she is customer focused and results/target driven
An excellent salary and pension are available to candidates at the right level with suitable experience.
Flexibility will be required within this role
For more information please apply through the link provided for the attention of Anthony or call Osborne in confidence on 041 986 5058
For more information on all of our current jobs visit www.osborne.ie