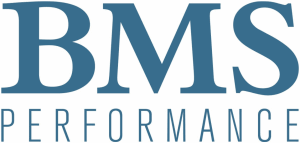 Electrical Technician - Dublin - BMS
Dublin City Centre, Dublin

Electrical Technician - Dublin

Exciting opportunity for those coming from an electrical trade/qualification background who want to work for a growing multi-national on large Dublin based projects!

Company:
Our client is a large multi-national who specializes in providing innovative technology-led solutions. With offices across the world in Europe, the US, and South America and an employee headcount within the thousands, our client has established themselves as a market leader over their many decades. Focusing on designing, implementing, and maintaining their wide range of engineering solutions for traffic management, our client is known for their reliability and innovation. Due to their growing portfolio of projects, they are currently recruiting a number of electrical technicians to join their well-established team and help grow their business.

Role:
Responsible for a variety of sites in the greater Dublin area with some occasional travel outside this, the successful Electrical Technician will be responsible for:

Service, repair, and maintenance, of all traffic management products within the company portfolio.
Tasked with installation and commissioning of traffic management works in line with client requirements.
Carry out all work both routine and reactive in line with company procedures, ensuring company standards are upheld at all times.
Ensure all work is carried out in line with quality, health & safety, and environmental guides at always.

Person:
We are looking to speak to candidates who meet the following:

Electrical background e.g. trade/qualification is required.
Experience in traffic management principles, traffic signal controllers, and ITS equipment would be highly advantageous, but this is not a prerequisite.
Other relevant backgrounds include e.g. Industrial Electrics, Industrial installation projects, Outdoor Lighting, Commissioning BMS, Civil Works, Power Distribution, Oil & Gas, IP CCTV, Fire & Security, etc.
IT/Networking experience is highly advantageous.
A full driving license is needed.
Package:
Salary: €50-55k (DOE)
Company Vehicle & Fuel Card
Overtime & On-Call Rate.
Pension Contribution
Life Assurance
25 Days holidays

Location: Dublin

BMS Performance specialises in recruiting Engineering professionals, nationally. We recruit within the Industrial, Construction, IT, Engineering, and Corporate markets.

We have many other roles available so feel free to contact Abigail Gannon to discuss how we can help you!

45,000 - 55,000 per year
Pension, Life Insurance, Vehicle,etc