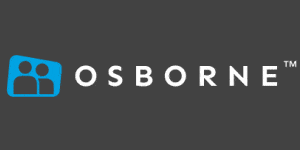 Electronic/Electrical Technicians - Osborne
Dublin, Dublin
Osborne are looking for suitably experienced Electronic/Electrical Technicians on behalf of our client who are leading specialists in electronic service and repair.
The role will involve joining thier technical team working on the bench debugging, repairing & testing a broad variety of Electrical/Electronic equipment.
The Equipment typically ranges from Power Supplies (SMP's) and Power Inverters to Servo Drives/Motors, Digital & Analog Circuit Boards, PLC Controllers and various other pieces of Industrial Electronic equipment. 
This is hands on component level work requiring solid Debug knowledge, expertise and strong rework skills and experience. 
Skills & Requirements: 
Have good written and oral English 
Have several years working on the bench doing Component Level Debug/repair 
Be capable of soldering SMT and PTH to IPC standards 
Knowledgeable & competent in repair of SMPS and Power Electronics 
Have hands on knowledge of Variable Speed & Servo Drives/Motors 
Practically minded and enjoy working with hands on electronics 
Be comfortable using power tools and equipment 
Have an interest in using micro controllers and computer equipment/programs 
Rewards: 
Excellent conditions 
Continuous personal development 
Interesting & continually changing work 
Great opportunity to grow and develop 
Working with a professional team 
This is a great opportunity to join a growing team of likeminded technical professionals and develop upon existing electronic skills. You will work in a continuously changing environment and work on leading edge technologies.  

For more information please apply through the link provided for the attention of Robert Jones or call Osborne Recruitment on 041 986 5058
If you are interested in finding out more about the above role and would like to be considered other suitable roles that we may have available for your skill set - please attach your CV via the link provided