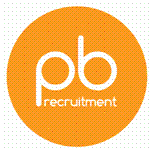 Embedded SW Engineer for expanding USA technology company, permanent role, Limerick city centre. - PBRecruitment Ltd
Limerick, Limerick
Embedded SW Engineer (Limerick City centre region)
Our client is a dynamic USA company who are a leading technology solutions provider, helping their customers build, manage, optimize and secure their IT infrastructure. Working both individually and as part of a team, you can expect challenge and satisfaction. This is a new position within the company, it's a permanent job and it's an immediate requirement.
Attractive salary and benefits are on offer. If you are an engineer looking for challenging work using the latest technologies in a positive team environment this might be the right career move for you!
Working as part of a large team of software engineers, you will be involved in all stages of the development lifecycle. Working in an Agile environment, your role will include feature requirements definition, developing features, problem isolation and fault finding. You will participate in feature requirements definition, develop features and support test automation for developed features. You will work with Product Management to understand requirements and you will work within Development to test product and isolate issues.
Candidate profile:
Educated to degree level you have strong analytical and problem solving skills as well as excellent collaborative and communication skills. You should strong coding skills in C/C++and have a good understanding of the full software development cycle. You should have some experience of embedded development (maybe from a Masters or a FYP in college) and you should have some experience of using debuggers. Ideal career level is circa 1 – 4 years experience of relevant software engineering experience.
Experience of, or interest in, any of the following skills would be highly desirable, but not essential, as you would be using these in your role on a day to day basis:
Linux/UNIX development skills (ideally in an embedded environment) including networking, scripting and socket programming
Embedded Linux Kernel and Device Drivers
Video and audio codecs such as MPEG4 and JPEG
USB protocols knowledge and expertise
Experience in creation of embedded SDK kits for 3rd parties
(NB - EC passport or current Irish Stamp 4 work authorisation required)
If you would like to find out more about this career opportunity, please feel free to contact me, Philip Brady, MD, in the strictest of confidence, by email at Philip@pbrecruitment.ie , or phone: + 353 61 450 679, or mobile + 353 86 243 0763.
You can also contact me via linkedin or twitter as follows:
Linkedin: http://ie.linkedin.com/in/philipbradyitrecruiter
Twitter: http://twitter.com/philipwitter
Thank you!

Attractive salary + full benefits on offer