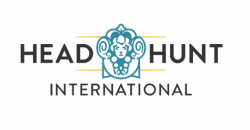 Employee Relations Manager job opportunity in Dublin - Headhunt International
Dublin, Dublin
Employee Relations Manager job opportunity in Dublin

Our client is one of the largest hotel group in Ireland which can offer you an attractive package.

This position is available to cover Maternity Leave commencing from August 2019.
Reporting to the Group HR Manager this is a fantastic role for someone who loves engaging, problem solving and providing guidance/ support to managers in relation to their employees. We believe in a work place guided by progressive and fair practices & procedures, you will embody this in your role and enjoy the support of the wider team and a great culture.
The role will drive positive Employee relations, employee engagement and a positive and fair working environment.

Job Responsibilities:

Carry out investigations in relation to grievance or disciplinary matters where required.
Partner & build a relationship with the company employment advisors IBEC in relation to employment matters and third-party cases.
Ensure the company is legally protected in all employee-related matters while considering employee experience and balancing appropriate risk.
Recommend solutions to improve process, culture and performance.
Develop policies, training and communications to enhance employee relations management in the formal discipline or terminations of employees/colleagues.
Promote Manager development by sharing via the structured cascade of employment law changes, case law etc

For more details don`t hesitate to contact

hospitality@headhuntinternational.com

or call Fergus on 01-4188113.

€35,000.00 - €40,000.00 per year