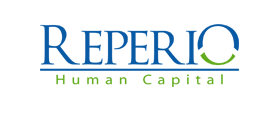 Engineering Manager - Reperio Human Capital Ltd
Dublin, Dublin

This is an exceptional time to join as the company are currently undergoing a migration from monoliths to microservices, bare metal to cloud. They are looking for someone to craft their technical strategy and direction whilst collaborating with the Product team on delivering their quarterly Objectives and Key Results.

They ensure they are at the forefront of technical innovation. They know that great tech is what drives their business and keeps them a step ahead of the competition in their highly competitive sector of the market. Their work environment is highly rewarding. They are big on collaboration and also have a great policy on flexible working due to the trust they put in their team.

They are on a mission to ensure they have the brightest IT team in Ireland and having assisted them with hires over the past 4 years, I can affirm the calibre is exceptional.

If you are looking to manage and mentor an engineering team thriving in a fast-paced, challenging environment as well as implementing and maintaining software development best practices, this could be the role for you.

Desired Skills/Experience:



First and foremost, you must be PEOPLE-FOCUSED. Above all else, the successful candidate will be someone who naturally commands respect and knows how to get the best out of people. You understand and care about each member of your team and will find the balance between being hands-on with tech and focusing on managing the team.

10 years' industry experience is desirable, ideally with a variety of programming languages and technologies (company work with Java, PHP, Node.js, Vue.js, JavaScript)
Experience with AWS, microservices and event-driven architectures essential
Computer Science Degree or similar preferred
Previous experience managing a team essential - particularly in leading through ambiguity and uncertainty
Extensive experience managing the software development life cycle
Excellent interpersonal and communication skills
Strong people management skills
Ability to analyse and genuine passion for keeping update with tech trends
Excellent leadership skills to inspire and motivate the team
Detail orientated, with strong time management and organisational skills.
Ability to prioritise and delegate tasks - good problem solver

This is an incredibly unique and rewarding opening therefore I do not see the role being open for long.

For more information, please contact Sharon Riddell at Reperio immediately for a confidential chat. Alternatively, submit your cv via the link.

Reperio Human Capital acts as an Employment Agency and an Employment Business.

100,000 - 110,000 per year