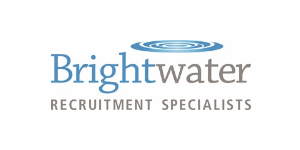 Engineering Manager (Electronics) - BRIGHTWATER SELECTION (CORK) LIMITED
Cork, Cork
The drive towards evermore efficient and reliable electronic components has led to changes in the way we live our lives that we could have never have imagined only ten years ago.
To drive the next paradigm is the goal of this groundbreaking business that sees innovative approaches to the way they work as important as the exciting technologies they are bringing to market.
Based in Cork, they are now looking to recruit an Engineering Manager who will oversee a team of engineers and help guide them to effectively work on cutting edge research and development projects.
The Role
The successful applicant will manage a team of engineers responsible for;
Provide contributions to process improvement and development of a new technology.
Analysis of process data and development of solutions to resolve and improve key process parameters.
Ownership of specific projects related to key customer commitments.
Designs and conducts experiments to verify process robustness with characterization and improvement of process capability
Able to adjust to changing priorities and schedules to keep development projects on-track.
Direct interface with customers. Able to summarize experiments and results and develop plans to meet and exceed customer needs.
Providing strong leadership, strategic direction and the resources necessary to lead the market sector and maximise the unlimited opportunities for these new technologies.
The Person
You will be a proven people manager and business leader who can inspire and encourage through your ability clearly communicate business goals, understand customer needs, lead your team in developing commercially viable solutions and create the pull through for innovating applications internally and externally.
A level of technical understanding of microelectronics will be essential for success in this role.
If you feel you fulfil the criteria outlined above, and wish to discuss this exciting opportunity further, you should call Andrew Rowley at Brightwater Specialist Recruitment on +353 21 422 1000 or forward a current CV to Andrew via the link below.