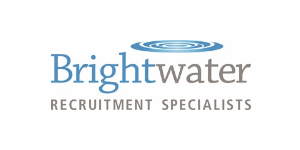 Engineering Manager - Manufacturing - BRIGHTWATER SELECTION (CORK) LIMITED
Cork, Cork
As a leading supplier of innovative consumer foods to the foodservice and multiple retail sector across Ireland and the UK, this leading Irish business has gone from strength to strength.
Resulting from continued growth, they are now looking to recruit Engineering Manager for a position that will cover several sites across the Munster region.
The successful applicant will be responsible for ensuring efficient operations of the engineering functions, including day to day breakdown maintenance, planning preventative maintenance and organising Engineering Teams to achieve tasks within defined timescales and targets, in a way that minimises costs and maximises efficiencies whilst at no time jeopardising Food Safety or the Health and Safety of any individual or product.
The Job
Contribute to the creation and implementation of best practice maintenance vision, strategy, policies, processes and procedures to aid and improve operational performance
Lead new business initiatives and projects and communicate the impact on maintenance activities.
Develop a Planned Preventative Maintenance schedule, ensure full preventative maintenance is carried out, plan in missed maintenance activities, and lead the team to deliver effectively
Develop, implement and manage key performance indicators for each area of responsibility
Audit and ensure compliance of the engineering standards and regulatory undertakings
Schedule both internal and external works maximising planned downtime and reducing unplanned downtime
Manage the team to ensure machine availability, reactively managing dysfunctional machinery with the shift management
Optimise equipment according to standard procedure, enhancing performance and product quality, ensuring the achievement of all Key Performance Indicators
Develop clear accountability for maintenance material spend combined with a strategy to manage expenditure
Manage systems and equipment data storage and maintain high levels of standards and accuracy
Manage the process of the introduction of new machinery, plant and equipment and disposal of obsolete equipment
Conduct risk assessments of processes and tasks in the department.
Ensure that the function operates in accordance with any health, safety and environmental policies and procedures to ensure the safety and wellbeing of staff and visitors
Manage, coach and develop a high performing maintenance team that meets agreed objectives and which delivers best practice results, added value and continuous improvements
Requirements
Relevant time served apprenticeship or Degree qualification in Mechanical/ Electrical/Manufacturing engineering
Relevant manufacturing/engineering experience in an FMCG environment
Extensive plant level experience with significant proven man management experience
Technical capability and understanding
Understanding of Lean Manufacturing
Experience of managing a site budget
Interested candidates who wish to be considered for this role should forward a copy of their current CV to Andrew Rowley at Brightwater Specialist Recruitment via the link below or call Andrew on 021 422 1000