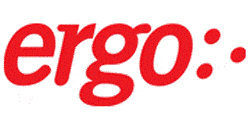 Enterprise / Technical Architect - Ergo
Wicklow
Overview:
Ergo are seeking an experienced Enterprise / Technical Architect for an initial 6 month contract with likelihood of extension in south Dublin. The successful Enterprise / Technical Architect will join an exisinting architecture team and should have experience with Agile practices and microservices in addition to cloud solution implementation and exceptional communication skills.
What does this Enterprise Architect do:
Assesses business requirements.
Analyses and designs technology approaches, and develops Enterprise level architectures and technology solutions.
Researches, assesses, analyses and recommends Enterprise Architecture standards
Provides interface for strategy and direction with technology providers.
Evaluates emerging technologies and standards
Performs the role of technical lead for large Application Development projects.
Manages iterative software development processes with a focus on application and infrastructure architecture.
Provides guidance and technical direction to team members, including training materials and presentations
Reviews, recommends, and provides corrective action plans as required from a technical perspective.
Reviews and approves Supplier-designed technical solutions
What does this Enterprise / Technical Architect need:
Knowledge of mainstream technologies and architectures – including highly scalable cloud ready micro-service enterprise solutions
Experience with BFF/MFE/DDD & other popular architecture patterns
Strong experience designing cloud-based solutions with AWS/GCP
Experience with Agile ways of working and practices such as TDD/ATDD/BDD
Experience with API development and management platforms
Past experience with digital transformation from legacy to a microservices based architecture is good to have.
TOGAF certification is good to have
Candidate must be hands on and capable of developing PoC's and also guiding the team technically as required.
Education & Experience:
10+ years experience in applications design / implementation
Financial services experience is desirable