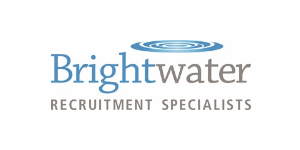 Environmental Scientist - Hydrology - Brightwater Recruitment Specialists
Wicklow, Wicklow
Environmental Consultant – Hydrology
We are currently looking to recruit an Environmental Specialist to work on project improvement projects a large facility based in South Dublin/North Wicklow.
Within the role you will be involved in
Implement the internal audit function in relation to the HSQE standards
Deliver hydrological expertise where needed
Detailed assessment and documentation across cost, risk, performance
Performance management across the business.
EIA, Risk review, safety procedures
Work closely with the Reliability Engineer in insure best practice.
Integrate maintenance with process improvement policies
Responsible for ISO standards
Health & Safety
Quality Systems Management
For this role you must have
2 years postgraduate experience in an environmental specialist role.
Ideally a related Degree
Experienced in Hydrology based project
Team Management
Experience in Audit
You must have 2 years' experience in a similar role to be considered.
For more information call Cathal on +353 1 6621000 and send your CV to the above address.
€40,000.00 - €45,000.00 per year