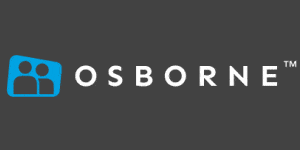 European Digital Marketing and Ecommerce Lead - Osborne
Dundalk, Louth
An exciting opportunity to join an award winning and growing international organization based in County Louth.
As the European Digital Marketing and Ecommerce Lead, you will be responsible for building and executing a strategy that supports the overall market and key account business plans across Europe.
This is a fast-growing team so having strong experience in team development is a must.
You will manage site operations including digital marketing functions. This will require close collaboration with global colleagues and business partners in brand marketing, category, web development, creative services, customer engagement, operations, and sales.
Responsibilities:
· Lead and develop a team of Ecommerce and Digital Marketing Specialists for Europe.
· Cross-functional collaboration to build the Ecommerce and digital marketing capabilities for the European business.
· Build and execute a strategic plan for growth for the RSPEL Direct to Consumer (D2C) business. Responsible for the D2C P&L.
· Partner with the Sales Leadership and Key Account Teams to gain a deep understanding of each retailer's business, build trusting relationships through collaboration, provide thought leadership and input to customer business plans, and drive growth through Ecommerce and digital marketing.
· Partner with sales leaders to capture online sales performance, understand what's working/not working and provide recommended go-forward strategy to improved conversions and increase sales performance.
· Collaborate with cross-functional internal and external stakeholders and their respective processes, products, and systems to gain consumer insights, ensure consumer loyalty and engagement to drive profitable sales through relevant, targeted and strategic digital marketing activities.
· Development and oversight of an Ecommerce and digital marketing calendar to ensure all new product launches, promotions, and campaigns are planned and executed on time across all ecommerce and digital marketing channels.
· Establish best practices and standards that are documented and shared with key stakeholders – driving immediate growth and long-term sustainability.
· Provide robust insights cross-functionally to Market Leadership, Category, Brand, Sales, and Insights teams.
· Own and manage the budget for European Ecommerce and digital marketing investments.
Qualifications:
· Bachelor's Degree or Equivalent
· 4-8 years of Ecommerce and/or Digital Marketing Experience
· Demonstrated success leading and growing teams
· Proven strategic and analysis skills, with web analytics experience
· Strong conflict resolution skills, yet balanced with a flexible, approachable attitude with good problem-solving
· Knowledge of omni-channel retail business acumen and ecommerce
· Strategic thinker and strong collaborator; creative and analytical thinker and problem solver
· Experience in managing forecasts, planning and budgets to ensure all metrics and KPIs are successfully defined and delivered