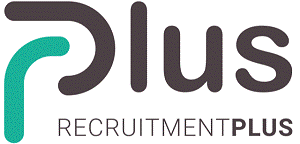 Excel Administrator- 6 Month Contract - Recruitment Plus Limited
Dublin City, Dublin
Job Title: Excel Administrator- 6 Month Contract - S009774
Salary: €34K Pro Rata DOE
Location: Dublin City Centre
(On the Luas line)
Hours: 35 hours per week
RecruitmentPlus are now recruiting for an Excel Administrator position.
Role:
Our Client is now seeking an Excel Administrator to join their team. This is a 6 month maternity contract.
Candidates must be available immediately.
Role Responsibilities:
Data entry/ Inputting to Electronic Records
Creating and maintaining Data Bases (using excel)
Dealing with wide and varied queries over the phone, in person and via emails
Meeting and greeting of Service Users
Preparation for clinics and confirming appointments
Creation of reports for managers etc.
Preparation of agenda, transcription and distribution of minutes
Filing, faxing, photocopying, scanning of documentation as required.
Liaising with staff in various clinical and non-clinical departments.
Registering and admitting service users when required.
Taking payments for various departments if and when required.
Operation of emergency response systems.
Any other AD HOC duties as required from time to time.
Skills and Experience Required:
Must have previous Administrative experience along with a qualification as an Administrator
Excellent Microsoft Excel experience- with experience in setting up excel databases and management of them
Previous experience dealing with clients within a medical environment/ hospital/clinic setting
Experience in dealing with service users with mental health difficulties is desirable
Strong knowledge of medical terminology, preferably psychiatric
Proven knowledge of MS Office suite and database management including Microsoft Access
Minimum typing speed of 60 wpm (to include Dictaphone typing)
Excellent communication/interpersonal skills
Proven ability to prioritise and organise workload/Multitasking
Ability to be confidential and discrete at all times
Ability to work on own initiative
Meticulous- paying great attention to detail
Must be flexible
If interested please send your CV to Olivia in confidence through the link.
starting at €34,000.00 per year