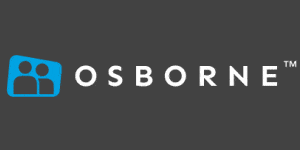 Experienced Temporary Recruiter - Osborne
Dublin 2, Dublin
Experienced Temporary Recruiters – Do you love temporary Recruitment as much as we do?
At Osborne we really love Temporary Recruitment and have an elite portfolio of organisations who we partner with placing Temporary and contract staff.
We have a hot desk, so you can hit the ground running. Our innovative Temporary Engagement Development Programme has changed Temporary staffing solutions, from which we have received excellent feedback from clients and candidates. We have excellent track record and fill ratio of 94% on our temporary recruitment assignments
Based in our HQ on Fitzwilliam square, we have a great opportunity for an Experienced Temp Recruiter who is loves the buzz and pace of fast turnaround Recruitment.
Our culture is Open honest communication, Trust, accountability and autonomy with a strong sense of team. We work smarter not harder and have fun!
If you would like to work for a great company who buy you clothes, pay for your phone, offer you flexible working hours & give you your birthday off contact me today!

In addition see our huge list of benefits that show you how we look after our people
Attractive Basic Salary.
Uncapped upward scaling commission structure up to 20% on an annual basis.
Flexible benefits package (% of your salary is allocated to the option you choose)
Quarterly Uniform allowance
Flexible working arrangements.
Option to work 1 day per month from home.
21 days annual leave that increase by one day for each year of service
We offer great career development opportunities paced at individual's capability and success levels.
Engage in our 'Love to Learn' programme for professional qualifications such as MBA, Degree, Diploma, Certificates.
Opportunities to participate and/or lead internal projects.
Employee wellness programmes
A healthy work life balance
Monthly & Quarterly competitions with great prizes.
100% Club
Quarterly company nights out / away.
Annual company weekend away
Ad-hoc prizes throughout the year.
Supported by a Business Development Manager who will win you new clients, an Internal Marketing Department who will promote your specialist division.
Business support who will post your job ads!!
Experience
2 years+ experience in Recruitment role in a Consultancy or Agency
Passionate about the Recruitment Industry and placing candidates in temporary or contract roles.
Proven experience in Client delivery & will go the extra mile
Energetic, interested in being part of an innovative and growing firm with a huge vision.
Using searching methodologies across various platforms to find & match candidates
Or interested to find out more… I would be delighted to have a confidential conversation with you please contact me Ayesha– Internal Recruitment Manager- 01 -6384400 / 086 8513596 or email: Ayesha.Thompson at Osborne

For details of all Osborne jobs please see www.osborne.ie