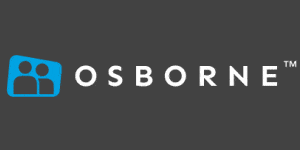 Field Sales Executive – Munster & Connacht - Osborne
Dublin, Cork
Field Sales Executive – Munster & Connacht
Here at Osborne we are recruiting for a Field Sales Executive to join a well established Irish payments company for their Munster and Connacht Region. This is a fantastic opportunity for a self-driven and sales orientated individual looking for a role that they can take ownership of and really grow with the company. If you are successful you will be required to work from home and travel around the region, there will also be support from the wider sales team based across the country.
Salary and Benefits:
Base Salary €25-30K with generous commission structure
Company car
Company phone and laptop
Requirements of the Field Sales Executive:
A natural communicator who can recognise challenges in the customer's environment and match solutions
Can deliver a compelling business case and negotiate to close
Has the ability to interact professionally with a diverse group of stakeholders
Manage own schedule and sales pipeline
Act as the product expert to your clients
Work towards achievable sales targets
Demonstrate an energetic, self-motivated and flexible approach to the job
Highly organised, disciplined and results focused
For more information please apply through the link provided for the attention of Megan Murray at Osborne Recruitment or call Megan on 016384400.