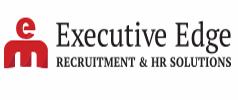 Field Service Engineer – South of Ireland - Executive Edge Citywest
Limerick, Limerick
Field Service Engineer – South of Ireland
We are currently looking to recruit a Medical Field Service Engineer for a Global Medical Device Company.
The role of the Field Service Engineer will include the maintenance, repair, installation and commissioning of complex hospital equipment. The equipment includes Patient Monitoring Devices, Anaesthetic Machines, Life Support Equipment, Neonatal Equipment and Infrastructure Products. The ideal candidate will have relevant hospital experience in any or all of the above modalities. The ideal candidate will also possess strong Electrical and Mechanical skills, with a particular aptitude for attention to detail. A comprehensive Training Program will be provided for the successful Candidate. The successful candidate will report directly to the Regional Service Manager, and ideal location would be the South of Ireland.
The work will include travel throughout Ireland, and there may also be occasional requirement for work in the UK. This is a great opportunity to join a well-respected and progressive company
The role will be to also ensure service assistance & operational requirements as directed (geographically, by product line, by task, etc.) for customer satisfaction and achievement of department / company goals & targets.
This role will cover the devices manufactured predominately by the client
The Service Engineer will assist the line manager with duties and tasks as required to improve regional service performance & effectiveness.
For more information please call Keith on 0 4663983 or email keith@executiveedge.ie