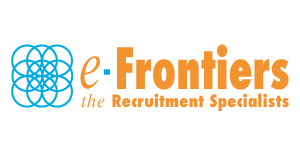 Field Support Engineer Dublin or Cork - E-Frontiers
Dublin, Dublin

Field Service Engineer:
This role is for an Individual with strong experience working within a Service Desk environment with a solid understanding of Microsoft and Virtual Platforms. The Individual will be responsible for working within the Service Delivery team assisting with onsite work were required, managing day to day support issues, but with the experience and responsibility to resolve more complex Incidents and Problems Travel to and install, troubleshoot, repair, upgrade and recommend server solutions for our clients. Solutions will be either cloud or locally deployed as the environment dictates. In this capacity the post holder will be responsible for undertaking established and routine activities associated with Service Desk operations as directed by the Team Leader in accordance with the Key Performance Indicators (KPI'S) established at the time.
Key Duties:
? Research and identify solutions to software and hardware issues
? Diagnose and troubleshoot technical issues, including account setup and network configuration
? Ask customers targeted questions to quickly understand the root of the problem
? Track computer system issues through to resolution, within agreed time limits
? Talk clients through a series of actions, either via phone, email or chat, until they've solved a technical issue
? Properly escalate unresolved issues to appropriate internal teams
? Provide prompt and accurate feedback to customers
? Provide prompt and accurate feedback to manager
? Refer to internal database or external resources to provide accurate tech solutions
? Ensure all issues and troubleshooting steps are properly logged throughout the course of the ticket
? Prioritize and manage several open issues at one time
? Follow up with clients to ensure their IT systems are fully functional after troubleshooting
? Prepare accurate and timely reports
? Document technical knowledge in the form of notes and manuals
? Maintain jovial relationships with clients
? Ability to diagnose and troubleshoot various technical issues
? Excellent problem-solving and communication skills
? Ability to provide step-by-step technical help, both written and verbal
? Be part of the on-call rota 5.

Skills and Experience:
? Good communication skills both written and verbally
? 2+ years technical experience gained in an IT Service Desk
? Industry recognized professional technical qualifications
? Proven track record in support methodologies, e.g. ITIL.
? Sound problem analysis skills and an ability to manage and deliver under pressure
? In-depth knowledge of knowledge of the full Microsoft platform including Microsoft 365
? In-depth knowledge of supporting Virtual Desktop environments (VMware Horizon)
? Microsoft Active Directory, Group Policy & Exchange administration
? Knowledge of networking
? Understanding of mail routing, mail routing rules, SPAM filtering
? Windows Server Admin from 2008 to 2016
? Supporting/Configuring Firewalls (SonicWALL, Fortinet, Watchguard etc.)
? Working knowledge of VMware ESXi & vSphere from 4.0 to 6.5
? Working knowledge of Hyper V platforms.
? Support of VDI's (VMware Horizon)
? Knowledge of various firewalls, routers, and switches
? Lenovo hardware support experience desirable
? Live Microsoft University account 6. Competencies
? Enthusiasm, Drive and Initiative
? The ability to work alone and within a team
? Ability to work to deadlines.
? Able to mentor junior member of the Service Desk Team.

40,000 - 45,000 per year
Company vehicle, phone, laptop