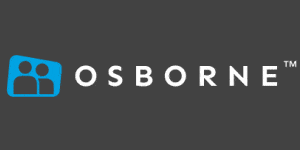 Finance Director - Osborne
Louth, Louth
Exciting opportunity to join a Global MNC with a renowned reputation for excellence and delivery, based in the North East of Ireland. Our client operates on an international scale, won numerous awards for their achievements, and seen as the leading player in their industry. They are now seeking applications for a Finance Director to join their team. This role will offer unrivalled opportunities, taking on additional responsibilities, hands on leadership, responsibility for financial and legal entities and work with a high performing Global Senior Finance Management Team.
Salary & Benefits
Excellent salary and benefits package on offer for successful candidate.

Duties / Responsibilities:
Financial Control Environment - Maintain an accounting system appropriate to the requirements of the business, enabling accurate accounting records to be kept.
Ensure that transactions are appropriately authorized and entered into the accounting system accurately and promptly.
Ensure that balance sheet reconciliations are completed at the end of each month.
Ensure that daily reconciliations of the safeguarding bank accounts are performed in accordance with regulatory requirements and liaising with the Company Senior Finance Team, Treasurer and CFO, to ensure the proper reporting of reconciling items / differences to the relevant Regulatory Body.
Plan the level of financial resources required to operate an effective finance function.
Ensure that appropriate finance staff are recruited, and appropriate training provided.
Reporting - ensure that monthly financial reports are produced for the CFO, including full management accounts pack comprising profit and loss, balance sheet, cash flow, key performance indicators and commentary.
Preparation of draft year end statutory accounts and liaison with external auditors and liaison with the Internal Audit function.
Cost Control - develop commercial models and business plans associated with new products and other business developments.
Periodic review of cost items, both actual and forecast, to ensure that unnecessary costs are not incurred.
Ensure orders are raised for relevant expenditure (inc. CAPEX) and are appropriately authorised.
Administration and Taxation - working with internal and external advisors to manage all aspects of tax compliance, including preparation and submission of necessary returns, and ensuring that payments and refunds are processed in a timely manner.
Liaising with external tax advisors, corporate tax team and governmental bodies as required.
Act as the company's European VAT expert across the globe and directly interact with operations and sales to ensure efficient structures are in place and reclamation is maximized.
Cash Flow - Manage company treasury position, and regular reporting of the company's cash position for all entities.
Ensure that cash inflows and outflows are managed efficiently, and that working capital is available, if required, to support any cash shortfall.
Ensure corporate requests and monthly flash reports are competed in accordance with monthly closing schedule. Establish procedures to enforce compliance of set company standards.
Key Requirements:
Fully Qualified Accountant – ACA, ACCA, CIMA or equivalent.
Minimum 10-15 years PQE some of which has been gained in a senior finance management position. Strong stakeholder management skills and ability to deliver under pressure
People management experience. Leader with strong interpersonal and communication skills.
Experience leading a team. Teamwork and collaboration and the ability to build effective partnerships with all stakeholders.
Precise approach to work with meticulous attention to detail with experience working to deadlines. Experienced with accounting systems.
Please apply through the link provided for the attention of Martin Brennan or call 087 6711938.
If you are interested in finding out more about the above role and would like to be considered other suitable roles that we may have available for your skill set - please attach your CV via the link provided


For more information on all our current jobs visit www.osborne.ie