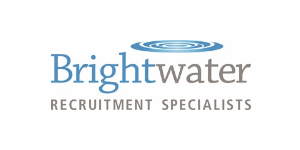 Financial Accountant - Brightwater Recruitment Specialists
Dublin, Dublin
Our client, a multinational construction firm, require a dynamic and experienced accountancy professional to join their team.
The role will be ideal for a Qualified ACCA or CIMA candidate with varied experience including bringing accounts to trial balance.
Candidates who are qualified by experience will also be considered for the role if they have a background of taking on responsibility and an in depth knowledge of the accountancy function.
Responsibilities
Carrying out bank reconciliations
Responsibility for managing cash flow
Communicating relevant accounts information to internal departments
Production of Branch Accounts and resolution of any queries raised by Branch Manager
Production of Monthly Management accounts.
Annual statutory accounts
Tax returns
Overseeing stock takes both annually and intermittently
Carrying out varied ad hoc duties where required
Overseeing the credit control function
Key Skills/Qualifications
ACCA/ ACA/ CIMA Qualified Accountant or QBE Accountant
Adaptability and flexibility to a fast moving industry.
Must be advanced in Excel and all Microsoft Office application.
Similar role or finance experience essential in industry.
Highly organised and efficient.
Ability to work under strict time schedule.
Excellent interpersonal and communication skills.
A good team player with can do attitude.
Be trustworthy and conduct the role with integrity.
Fluent English is must.
For more information on this exciting role contact Jean O'Donovan at Brightwater Recruitment on 016621000
€50,000.00 - €55,000.00 per year