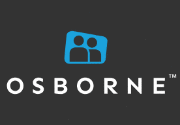 Financial Accountant - Osborne
Louth, Louth
Responsible for the accounting, day to day management, reconciliation and analysis of all fuel card operations for the Danish retail business. Preparation of monthly, quarterly and year-end reporting.
Control and ownership of Balance Sheet and P&L statements. Responsible for monitoring and reconciliation of fuel card transactions and related clearing transactions The position reports directly to the Head of Finance for Denmark, and is a key role in a high performing finance team.
Key Responsibilities:
Key responsibilities include, but are not limited to, the following:
Assisting with financial reporting and management accounts preparation
Preparation of a management reporting pack with analysis and commentary on KPI's, for internal management decision making purposes
Preparation of reconciliations and journal postings for the monthly management accounts
Ongoing working capital, cash flow and overhead management
Supporting the weekly, monthly and annual budget and forecasting process
Oversight of daily payments and receipts to ensure transactions are processed accurately and on a timely basis
Working with the Accounts Receivable team to ensure adequate credit control around the fuel card business
Ongoing analysis and review of fuel card volumes and margins
Liaising with the Commercial and Operations functions in Denmark to support the business
Assist in areas of risk management and compliance, and liaise closely with external auditors
General:
Support the Head of Finance on ad hoc projects as and when required
Interaction with external/internal parties including customers, auditors and DCC Group Compliance teams
Keep up to date on relevant accounting issues that may impact on this business
Perform role in line with all DCC Group HSE and other corporate policies
Supervising and training of junior team members
Cross train with other members of the Finance Team to ensure adequate holiday / leave cover can be maintained and ensure that all major team tasks are managed at all times
Competencies Required:
Education & Experience:
Qualified accountant with industry experience
Excellent attention to detail and numerical ability,
Proven ability to work as part of a team,
Capable of working on own initiative,
Excellent interpersonal, communication, time management and presentation skills,
Experience in the energy industry desirable,
Hedging experience an advantage,
Proficient with Microsoft products,
Experience of SAP an advantage,
Danish speaker an advantage.
Core Competencies:
Excellent attention to detail, with an ability and willingness to work in the detail and take a-hands' on approach.
Positive, can-do attitude, displaying a high level of commitment & motivation.
Demonstrates a desire to grow and undertake additional responsibility.
Highly organised and ability to adapt to quickly changing priorities.
Demonstrates articulate and professional communication style across all levels of the organisation.
Demonstrates high levels of personal and professional standards.
Possesses strong financial acumen.
Ability to build strong business relationships.
For more information on this role Please contact Martin Brennan on 041 9865058 or
Alternatively you can apply through the link provided for the attention of Martin.

INDAF2