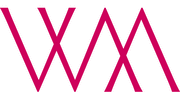 Financial Analyst AX - Wallace Myers
Dublin City Centre, Dublin

Our Client has exclusively engaged Wallace Myers to recruit a skilled Finance Analyst with AX. This position based in the city centre comes with great benefits and a brilliant working enviornment.

The Role:

Daily monitoring and reporting on errors
Take ownership of the investigation on errors with all parts of the business
Coordinate resolution actions across the business
Automate & improve processes impacted by recurring errors
Create Key Performance Indicators for the wider business
Support business evolution with setup / design of AX new features linked to inbound transaction logic when needed
Assist the finance team on future AX system integration within the group (internal or external) by driving the specific data migration of vouchers in AX
The Ideal Candidate:
BS in Information Management or Statistics with Finance experience is advantageous
3-5 years experience
A solid knowledge of AX, with AX implementation experience is advantageous
Excellent communication skills
Superb analytical skills
Ability to manipulate data and extract from systems (SQL)
About Wallace Myers International | Recruitment Agency
Wallace Myers International is a specialist recruitment agency headquartered in Dublin 2, Ireland. We are the staffing experts of choice for businesses and organisations seeking staffing solutions of the highest calibre. We are the market leaders in professional recruitment and lead the way in Retail, Pharmacy, Accountancy, Financial Services, HR, Business Support, Construction & Property, Marketing & Sales, Hospitality, Technology.
Privacy Policy
By applying for this role not only will your application be considered for this position but your details will be stored in our database and may be considered for similar future positions that may arise. This means that the personal data contained in your application and provided to Wallace Myers International as part of the application process may be retained by us following your application and that you hereby agree to that. If you do not wish to be considered for future roles or receive occasional emails with salary trends and industry trends from our marketing team, please let us know and we will respect your request. To view our privacy policy and contact details log on to www.wallacemyers.ie/privacy-policy
£40,000.00 - £50,000.00 per year