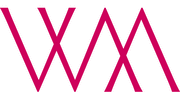 Financial Controller - Dublin City Center - Wallace Myers
Dublin City Centre, Dublin

A large multinational organisation based in Dublin City Centre is currently on the lookout for a Financial Controller to lead the expanding Accounting Team. You will work with a varied portfolio of clients across a multitude of sectors. This is a hand on position and is aimed at someone seeking a challenge.

This is a broad role and the successful candidate will gain experience in the following areas:

You will:

Ensure the delivery of accurate, complete and timely management accounts, with detailed tracking of accrual, pre-payment and intercompany balances
You will manage the direct finance reports driving continuous development and performance improvement across the team within the company.
Lead an manage the annual FRS102 or IFRS reporting, depending on the client
Develop a KPI report to assist appropriate decision making in the company
Review all significant variances for areas of responsibility, flagging key variances in advance of tight month end close deadlines
Review and approval of balance sheet reconciliations, ensuring reconciling differences are properly followed up and completed by the team
Develop a strong operational understanding of their clients and business, including how the organisation is structured, the activities of the business, and the primary KPIs, in order to provide valuable commentary to the business and key stakeholders, as well as contribute to & influence decision making
Work collaboratively and assist clients to achieve wider business goals.
Ensure all controls and processes are in place and running smoothly

In order to be successful for this role you must possess:

A professional accounting qualification with 3+ years post qualification experience (ACA, ACCA or similar qualification)
Have Strong interpersonal and communication skills, with the ability to challenge stakeholders & performance with a strong eye for detail and process improvement.
Strong leadership / people management capability
Ability to communicate complex information in a succinct and clear manner to those outside of a finance function.
Ability to work as part of a team in a dynamic, fast-paced and transforming environment
Excellent MS Office skills.
Ability to work independently, multi-task and problem solve with the ability to effectively manage and prioritise multiple activities with competing deadlines
About Wallace Myers International | Recruitment Agency
Wallace Myers International is a specialist recruitment agency headquartered in Dublin 2, Ireland. We are the staffing experts of choice for businesses and organisations seeking staffing solutions of the highest calibre. We are the market leaders in professional recruitment and lead the way in Retail, Pharmacy, Accountancy, Financial Services, HR, Business Support, Construction & Property, Marketing & Sales, Hospitality, Technology.
Privacy Policy
By applying for this role not only will your application be considered for this position but your details will be stored in our database and may be considered for similar future positions that may arise. This means that the personal data contained in your application and provided to Wallace Myers International as part of the application process may be retained by us following your application and that you hereby agree to that. If you do not wish to be considered for future roles or receive occasional emails with salary trends and industry trends from our marketing team, please let us know and we will respect your request. To view our privacy policy and contact details log on to www.wallacemyers.ie/privacy-policy