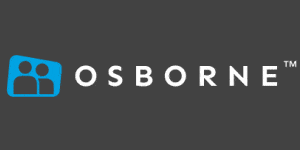 Financial Controller - Osborne
Dublin, Dublin
Financial Controller
This Financial Controller role is an excellent opportunity to lead and develop the finance function within this successful, established and evolving retail brand.
The business boasts an excellent track record, impressive heritage and a great family culture.
The company is based in the UK at the moment. They are very well established and looking to expand their footprint in Ireland.

About the role
The successful candidate will have the opportunity ability to drive their own growth and ambition within this role, this will be encouraged and supported.
The Financial Controller will be responsible for all elements of the team including Commercial, Operational and Transactional finance.

Key responsibilities
· Define financial strategy in collaboration with senior leadership team
· Review and develop financial processes, systems, procedures, controls and analysis ensuring all areas are fit for purpose and future development
· Oversee FP&A, Commercial, Operational and Transactional finance
· Lead, coach and develop a dynamic finance function that will business partner all other functions of the organisation
· Oversee the provision of excellent reporting, decision support and commercial insight to increase business performance
· Provide a clear and accurate view of working capital requirements in a timely manner
· Manage the finance team of 4
· Liaise with company stakeholders from a finance perspective
· Ability to get out and about meeting customers on the ground to develop relationships and fix any issues that need to be resolved
· Implementing and overseeing structured change to help the business cope with rapid growth from securing new accounts
· Orderly management of growth pains and solutions orientated individual
Person profile
· ACA, ACCA, CIMA qualified
· Previous experience in a number one or two finance role preferably gained within a fast paced environment managing a medium to large team
· Demonstrable experience of owning business control and P&L
· Excellent ability to form, communicate and execute a commercial strategy, influencing senior stakeholders to Group Board when necessary
· Proven experience of all aspects relating to working capital control and forecasting
· Track record of working in a change environment
· Strong operations experience
· Previously implemented change management programs within a business from scratch
· Strategic approach to their vision for the business from a finance perspective
· Personable, hardworking and deadline driven
If you are interested in this position, Please contact Martin Brennan on 041-9865058 or Email martin.brennan@osborne.ie