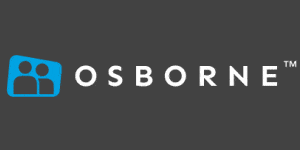 financial controller - Osborne
Louth, Louth
Exciting opportunity for a dynamic and commercially driven financial controller to join a leading Irish owned company with an excellent reputation based in North Dublin.
The successful candidate will be responsible for providing leading financial and commercial support to the business in achieving its strategic objectives.
Information:
· Excellent remuneration and benefits package on offer for successful candidate.
Duties / Responsibilities:
Providing strategic leadership and ensuring the finance function supports the business at a strategic and operational level.
Responsible for weekly, monthly and annual reporting by preparing and reporting on monthly management accounts within specified deadlines.
Prepare monthly reports for board report which will include p & l account, balance sheet, cash-flow and analysis.
Responsible for internal audit and controlling, cost reduction/profit improvement and banking within the company.
Responsible for strategic and budgeting process by preparing models and completing annual budgeting and strategic planning processes.
Assist in recruitment and training of finance staff and ensure members of the finance team are trained to ensure that cross function cover is in place while also ensuring all finance staff are provided with the appropriate levels of supervision, mentoring & coaching.
Playing a leading role in other ad-hoc duties and projects as and when required.
 Provide support to both the Financial Director and CFO in their respective roles.
Key Requirements:
Ideal candidate will be big 4/Top 10 trained, qualified accountant, with a minimum of 5 years "PQE" in a commercial/operational finance role.
For more information please apply through the link provided for the attention of Martin Brennan or call Osborne on 041 986 5058
For more information on all of our current jobs visit www.osborne.ie
INDAF2