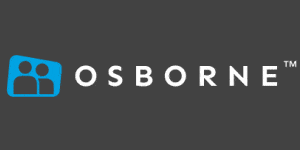 Financial / Management Accountant - Osborne
Louth, Louth
Financial / Management Accountant
Role Purpose:
The successful candidate will join the Finance team at a time of positive strategic growth and will become a core part of the Finance team supporting and driving that growth. He/she will prioritise their own and their team's workload and tasks to ensure all deadlines are achieved. They will maintain and further develop a Finance Business Partner approach and structure within the wider organisation, supporting all Business Channels with value add informative and insightful information and reports, in a results and profit driven organisation, that has its values of Dynamic, Fearless, Excellence and Personal at its core.
Core Role Responsibilities:
Be a core part of the team to produce monthly management accounts that are both accurate and timely, including identification and analysis of material variances to Budget and Prior year.
Ensure all weekly KPI reports and management information reporting is complete, accurate, timely and informative.
Drive the cost optimisation agenda across the overall organisation.
Support all Departments with value add financial and management information.
Monthly/ Quarterly reconciliation of all Balance Sheet accounts, including relevant schedules.
Complete the year end audit in conjunction with the wider Finance team.
Support the production of the annual budget.
Ensure continued compliance with internal and external policies and procedures.
Supervision of Finance Team members.
Drive process improvements and automation within the Finance department.
Seamlessly integrate acquisitions into the companies reporting and ways of working structures.
Complete ad hoc projects as required, providing commercial and financial support to the business.
Support the efficient running of the finance function, whilst adhering to company process and procedures.
Core Role Requirements:
Maintain relationships and develop a Finance Business Partner support structure within the organisation.
Honesty, Integrity and Professionalism
Confidentiality
To Instil confidence in all reports and management information distributed
Continuous Professional Development
Continuous process improvement
Excellent Organisational Skills
The Candidate:
Qualified Accountant
Experience of working within a fast paced ever changing industry.
Ability to adapt.
Ability to work with volume data.
Deadline orientated.
Accurate, with an eye for attention to detail
Supervision and people development skills
Ability to prioritise and work on multiple tasks simultaneously
A solution focused attitude with the ability to communicate effectively across all levels within the business.
Strong IT skills including a proficiency in Excel.
Straight talking yet professional in their communication style.
Flexibility with regard to working hours.
For more information please apply through the link provided for the attention of Martin Brennan  or call Osborne on 041 9865058
For more information on all of our current jobs visit www.osborne.ie