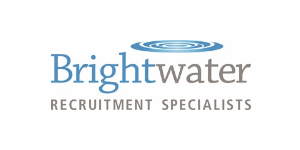 Financiall Controller - BRIGHTWATER SELECTION (CORK) LIMITED
Limerick, Limerick
A fantastic opportunity has arisen for a financial professional, with hospitality experience in Limerick
The Job
Reporting to the Finance Director and the General Manager, the Financial Controller will be responsible for the overall accounts function within the Hotel incorporating financial reporting, overseeing and implementing control measures and monitoring budgets.
Responsibilities
Preparing timely and accurate monthly management accounts and reporting them to the Directors.
Preparing weekly financial reports, analyzing results and making recommendations to GM.
Ensuring that accounts payable are up to date and accounts receivable are collected promptly.
Monitoring cash flow requirements.
Reviewing weekly payroll costs.
Ensuring senior management are held accountable for operational budgets and spending
Preparing annual, quarterly and month budgets and weekly KPI report
Acting a main point of contact for annual auditors and other third-party contractors
Managing the accounts teams
What we are looking for:
Must have at least 3 - 5 years' experience in a similar role in the hotel or catering industry
Be commercial aware, and have strong business acumen
Candidates should be able to demonstrate professionalism and ambition
Have excellent financial analytical skills coupled with the ability to influence decisions.
Be a fully qualified in Accountant
Benefits:
On-site parking.
Discounted/free food.
Employee discounts.
If you're interested in this or other business support or Finance and Accounting jobs, please contact https://www.linkedin.com/in/%C3%A9adaoin-looney-72029a128/ </a> on <a rel="nofollow" href="tel:00353214221000">021 422 1000</a> or email <a rel="nofollow" href="mailto:e.looney@brightwater.ie"> mailto:e.looney@brightwater.ie</a>