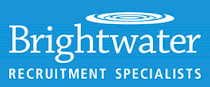 Food Scientist - BRIGHTWATER SELECTION (CORK) LIMITED
Cork, Cork
At the forefront of developments in ingredient solutions, this leading Irish company offers talented and visionary food scientists the opportunity to work on the development of functional and flavour delivery systems.
The Role
The successful applicant will play a key role within the team developing and delivering a portfolio of products from initial ideas to fully commercialized products. You will work with colleagues in marketing, R&D, operations and supply chain; support clients product development programs and build on your network of academic and research contacts to develop novel and innovate ingredient solutions.
In return you be will be allowed to make a valued contribution to the market, working in a non-hierarchical setting that promotes technical and professional development.
You
You will be a Masters or PhD qualified food scientist with 3 to 5 post qualification experience of developing ingredients or consumer food solutions.
You will be able to demonstrate a track record of bringing solutions to market, from initial ideas to fully commercialized products.
You will also be able to show an ability to coordinate multifaceted projects and project teams consisting of internal and external stakeholders 
If you wish to learn more and feel you have the background, experience, drive and passion to deliver the very best in your field of expertise, please forward a copy of your current CV to Andrew Rowley at Brightwater Specialist Recruitment via the link below. Alternatively, you can call Andrew on 021 422 1000 for a confidential discussion about this and other opportunities.
€45,000.00 - €55,000.00 per year