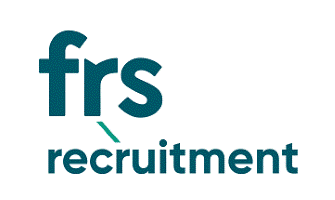 Formulator - FRS Recruitment
Clare, Clare

Our client is a worldwide manufacturer of adhesives, sealants and coating fluids for industrial, construction and consumer purposes.

They work closely with their clients to provide them with value-added solutions, and are committed to the continuous delivery of superior technical support and expertise, premium quality products and ongoing R&D initiatives.

Currently they are looking to hire a Formulator for their site in Shannon, Co. Clare. 

Positions do not come up very often with this company and they offer a great salary with emphasis on career development and progression.

The formulator will perform duties to manufacture products. They will work from factory orders, established procedures and regulations, operating several mixers, weighing and measuring equipment.

Responsibilities:


Identify, weigh and measure materials accurately. Perform periodic quality control analysis to complete in-process batches.
Report any discrepancies or problems during formulation to Team Leader or Q.C. lab. Consult with lab and/or Supervisor on acceptability of finished products and any adjustments that might be needed to maintain quality of products.
Judgment required to use overhead crane, set and to manufacture a variety of epoxy, urethane, paints, acrylics, and anaerobics.
Use forklift truck and other materials handling equipment to bring in raw materials from the drum yard. After use, return raw materials to designated locations.
Following government regulations, maintain and clean equipment and machines using proper disposal for cleaning materials, waste materials or products.
Use scales accurately. Operate overhead crane, air ram, various mixers, fork-lift, mules.
Promote, support and adhere to all safety, environmental and quality related policies and procedures.
Perform department housekeeping to keep work area in a clean and orderly condition.
Perform other related duties as required to assist team members to reach product and quality goals.
Requirements:
Ability to tolerate considerable exposure to chemicals.
Ability to operate forklift truck safely.
Ability to interpret MSDS's and understand Hazardous Identification System.
Ability to frequently move, lift drums and bags up to 60 lbs. using proper equipment and lifting techniques.
For a confidential discussion or further information please contact Emer on 0860437889