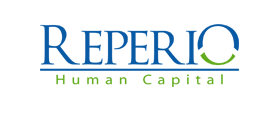 Front End Developer Contract - Reperio Human Capital Ltd
Dublin, Dublin
Front End Developer Contract
Central Dublin

Reactjs

6 month contract, excellent rates

Front end development opportunity with an award winning fintech who are receiving a lot media attention about a new product to be launched at the end of this year.
You'll get to work on a fresh product in the very early stages of its road map, help deliver new features and come up with fresh ideas on a React Native application being built from scratch

The role is based within a small Agile team of approx. 5 people, its one of the companies key projects - they expect this application to be a key revenue generator over the coming years. They have already won awared for the beta version and now its time to develop a full scalable system.
This could turn out to be a huge project!

Desired Skills / Experience
3+ years front end development experience
1+ years working with Reactjs, they want people who can hit the ground running on a large React Native project
Fluent across JavaScript / TypeScript
Good understanding of REST APIs and REST architectures
Up to speed with best practices across CI / CD, build automation, Jenkins, TDD / BDD etc.
Any past exposure to native mobile development is nice to have
Any past experience with UI/UX design is nice to have but not essential


For more information get in contact with Ross Irwin at Reperio or click on the link to apply.
Reperio Human Capital Limited acts as an Employment Agency and an Employment Business.
€250.00 - €350.00 /per day