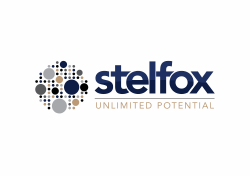 Front End Developer - Stelfox
Dublin, Dublin
I'm currently working with an online services company who are looking for an experienced Front-End Software Developer to join their Software Development team. The Company is looking for a creative thinker with strong communication skills and thrive in a fast-paced work environment, the environment that is recognised for its creativity and innovation in their product.
The Job:
You will in charge of designing and developing code and support your team. You will oversee testing code to a very high standard to enable QA to test efficiently. You will take ownership of your work and be committed to building high quality, extensible. As a Front-End Developer, you will identify and propose solutions that contribute to performance and process improvements. You will be able to design and develop code with performance optimisation, extensibility and maintainability in mind. Own and drive development tasks that you are involved in, participating and supporting your agile development Scrum team.
What you need
4+ years' experience
Strong experience with HTML5, CSS3, JavaScript, AJAX
Commercial experience with React or Angular.
Experience in version control systems, ideally Git
Experience with Unit Testing
Experience with PHP and MySQL
Experience/understanding of working in an Agile environment
Good communication skills
Bachelor's degree in computer science or similar
What's in it for you?
Highly competitive Salary
Annual Bonus
Health Insurance
Pension Scheme
Limited free onsite parking
Casual Dress Code
on-site masseuse
Relocation Package available
If you a highly committed Frond End Engineer, looking to work in an environment with the great atmosphere and work/life balance, send your CV now to
peter@stelfox.com
or call 01 6793182 for a confidential chat