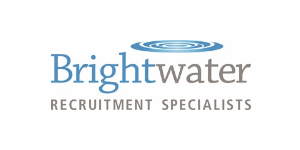 Front Office Business Analyst - Brightwater Recruitment Specialists
Dublin, Dublin D2
Business Analyst – Investments Front Office
Our client are a leading financial services company based in Dublin 2.


They have an immediate requirement for a Business Analyst with Front Office experience initially on a daily rate contract.



They are seeking a talented, highly motivated business analyst who will be instrumental in the on-going development of their best-in-class systems. The successful candidate will work directly with Investment teams, to enhance their analytics platforms. They will be required to have experience in financial markets, with fixed income experience being preferred. They will closely collaborate with the business users, developers and testing teams to develop and refine the requirements for new features and integrate the solutions into our systems.
This is an excellent opportunity for a high performing, motivated candidate to join a challenging, fast moving, performance driven and fun working environment.

The Role:
Understand business processes and collaborate with business users, stakeholders, management and other staff to determine business needs and drive consensus on requirements and priorities.
Develop requirements specifications according to standard templates, using natural, unambiguous language. (backed up by prototypes, use cases and user stories, UI recommendations, work flow diagrams, etc.)
Evaluate information and data gathered from multiple sources, identify impacts and decompose high-level information into details.
Investigating, evaluating and making recommendations for improvements to current and new risk analysis and modelling systems.
Develop proficient knowledge of internal systems to effectively specify requirements and define acceptance criteria.
Prepare documentation of features, user guides and facilitate training for users on internal systems.
Collaborate with developers, testing teams and subject matter experts to establish the vision and analyse trade-offs between usability and performance needs.
Be a liaison between the investments and technology teams
Very comfortable with explaining financial calculations and terminology to technology teams
Assist in designing dashboards to analyse market and economic data
The ideal candidate will have:


At least 3-5 years relevant work experience, e.g. in business analysis, data analysis or in a technical analytical role.
Prior experience in a front office fixed income role with knowledge of associated metrics.
Familiarity with portfolio performance measures would be an advantage.
Fluent in Microsoft Excel and data analysis techniques.
VBA or other programming experience an advantage.
Good knowledge of relational databases and SQL.
Strong analytical skills required, including a thorough understanding of how to interpret customer business needs and translate them into application and operational requirements.
General problem solving mentality. The ability to collaborate with different teams on solutions for a variety of different business, code & data related problems.
Attention to detail, with exceptional oral and written communication.
Comfortable speaking in front of groups and facilitating requirements and training workshops.
For more information or to apply, please submit your CV to Derek Smyth through the link.

Negotiable = strong rates on offer