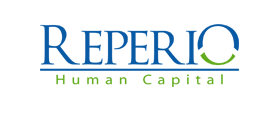 Frontend Angular Engineer - Reperio Human Capital Ltd
Dublin City Centre, Dublin

Would you say you have strong analytical skills and are a good problem solver?

If you are looking for an opportunity to join an excellent Frontend Development team, currently scaling up due to recent success leading to increased workload, keep reading.

My client are a global leader in communications technology. Headquartered in Dublin and with offices in various locations, they are currently experiencing high demand for their product and so have 2 openings for Frontend Developers.

The successful Frontend Developers will be involved in the full software development life-cycle, including requirement gathering, design and development, through to deployment.

The ideal developers will be innovative, willing to contribute ideas, enjoy challenging work and thrive in a fast-paced environment. The roles have potential to evolve based on the successful candidates' ambition to progress.

Essential Requirements:

BSc in Computer Science or similar
4+ years Frontend Development experience
Commercial experience with Angular - any version
Excellent HTML5, CSS3 and Javascript skills
RESTful API experience essential
UI Bootstrap, SASS and LESS experience
Typescript and ES6 experience beneficial
Comfortable working on Linux
Familiarity of the security aspect of web sites
Awareness of on-page optimisation

Bonus points for:

Experience with Node.js and Webpack
Python, Flask and Django experience
Testing tools such as Karma and Protractor
Web Sockets and Web Hooks experience

This is a brilliant opportunity in a relaxed but efficient environment. For more information, apply via the link or contact Sharon Riddell at Reperio Human Capital.

Reperio Human Capital acts as an Employment Agency and an Employment Business.