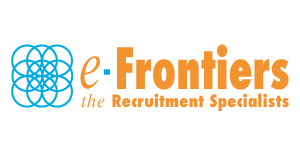 Frontend Developer (React) - Carlow/Kilkenny/Wexford - E-Frontiers
Carlow, Carlow
We are currently seeking a skilled Frontend Developer (React) to join our client's team. This is a permanent position in an Agritech company in Ireland.
Some of the skills for this position:
4+ years commercial experience in front-end development
Highly experienced with ReactJS, JavaScript, HTML/HTLM5 and CSS
Nice to have: Angular, AngularJS, Cordova, jQuery and other common libraries
Excellent problem solving and communication skills
Clean code and SOLID principles
Benefits: Pension & Healthcare
Our client is based in Co. Carlow.
Interviews and onboarding will be online.
Currently they are working remotely.
If you are interested in this position it'd be great to know about you and give you further details on this vacancy and company.
Looking forward to hearing from you!
500,000 - 600,000 per year
Pension & Hearthcare