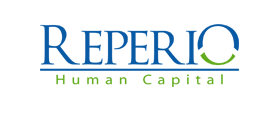 Full Stack Mobile Developer - Reperio Human Capital Ltd
Dublin, Dublin

The ideal candidate will have a strong desire to learn new technologies and a hunger to advance your skills - the company will offer training to ensure you are fully equipped to complete all tasks to a high standard.

This is a challenging but rewarding role. The successful Full Stack Developer will be designing and building advanced application for Android and iOS platforms, as well as unit-testing code, improving application performance, collaborating with other teams to ship new features and continuously upskilling and implementing new technologies.

Strong communication skills are essential as this role will be client-facing at times.

You must have excellent experience building frontend for mobile and tablet devices.
Frontend Development experience is highly desirable (JavaScript, HTML, CSS and a Javascript framework such as ExtJS, Angular or Vue.js)
2+ years React Native experience
Familiarity with databases (e.g. PostgreSQL, MySQL) and web servers
Experience with large, complex systems
Software Engineering Degree or similar essential
Keeping up to date with new technologies and trends in development

I have worked with this company for over 3 years and can affirm they are one of the best companies for truly prioritising employee satisfaction. They understand the importance of work-life balance and they know that developers who are in a positive environment where they are constantly learning and working with modern technologies, will be happier and committed.

This is reflective in their extremely low turnover of staff.

If you would like to learn more, contact Sharon Riddell at Reperio. This is an exclusive role so you won't see or hear it being advertised elsewhere.

Reperio Human Capital acts as an Employment Agency and an Employment Business.