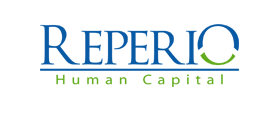 Fullstack Developer - Reperio Human Capital Ltd
Dublin, Dublin

Fullstack Developer

Dublin City Centre

€60K - €70K p/a + benefits



Skills

Java, React, Python, Docker, Data Processing, Algorithms

This is an impressive Software company in Dublin, looking for a Fullstack Engineer (permanent) to work within a small-mid sized team on one of their new products. The product crunches real-time data to provide vital security information to clients all over the world. We need someone comfortable working fullstack, primarily a Java backend role but we would love it if you're skilled coding in React. This is client that we've done a lot of work with over the past 1 - 2 years, we have had amazing feedback from the engineers in the company.

Benefits include Health Insurance (for family), Pension, Bonus, 25 days holidays etc.

Experience:

4+ years' experience in Java Development.
Strong frontend experience (ideally React).
Experience working with Spring.
CI/CD experience.
Data Processing/Pipelines experience would be nice to have.
Python experience would be an added bonus.

If you're interested in discussing in more detail don't hesitate to get in touch with Craig McConkey at Reperio or simply hit apply. We value confidentiality and your details will not be shared with any employers without your permission.



Relevant to: Java, Java Developer, Software Development, Software Engineer, Software Developer, Senior Developer, Senior Java Engineer, Senior Software Engineer, Fullstack Developer, Full Stack Engineer, React, Javascript

Reperio Human Capital acts as an Employment Agency and an Employment Business.

60,000 - 70,000 per year
Health Insurance (for family), Bonus etc