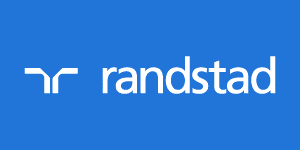 Fund Accounting Client Delivery Officer (NAVs) - Randstad Financial Services
Kilkenny, Carlow
An immediate opportunity has arisen for an experienced Fund Accounting Client Delivery Officer (NAVs) to join our client, a leading financial institution based in Kilkenny (Ireland)
About the role:
Reporting to an AVP, the Officer is responsible for ensuring team compliance with operating policies, procedures and guidelines in the overall service delivery to clients. They are also responsible for enhancing client satisfaction, team development and staff management.
This role will provide the candidate with exposure to all aspects of New Asset Value calculation and client service, including responding to client queries, the on-boarding of new funds/clients and ad hoc project work. It is a unique role that requires an understanding of the NAV process and how different departments and geographical locations within the client to interact and work together to service our clients.
This position gives the opportunity to demonstrate leadership, communication and technical expertise. The Individual will be responsible for implementing company policy, overseeing client deliverables and contributing to the development of the team and organisation.
Key responsibilities of the Fund Accounting Client Delivery Officer (NAVs) will include:
= Take responsibility for the day to day quality of client service and contracted deliverables for assigned client(s) ensuring compliance with Client SLA and KPI's.
- Identify issues with client delivery and carry out necessary corrective action, keeping AVP and CRM informed of issues. - Record the issue in client issues log and track progress to completion (action plan).
- Plan and manage daily processes and efficient usage of available resources with the support of the AVP.
- Act as primary contact for operational issues from assigned client(s) and ensure timely resolution.
- Continuously review processes to make sure best of breed tools are used and that processes are as efficient as possible.
- Participate in the design, testing and implementation of new systems and processes to enhance the control framework.
- Train, develop and motivate staff. Ensure high team morale and commitment. Complete performance appraisals. Encourage participatio
- Provide technical expertise to resolve daily NAV and service issue.
- Ad hoc projects as directed

The ideal Fund Accounting Client Delivery Officer (NAVs) will possess the following attributes/skills:
-Significant experience, minimum 5 years, working in the provision of fund administration services
- Primary Degree or a Professional or Accounting qualification or equivalent.
- Lead and motivate staff, particularly direct reports
- Set and maintain standards of personal and professional performance/behaviour; ensuring staff accountability and adherence to company policies and procedures.
- Co-ordinate and implement training and development activities for the staff within your charge.
- Agree goals, monitor and assess performance of the team - providing regular formal and informal feedback ensuring the performance management system is updated

If you have similar Fund Accounting Client Delivery Officer (NAVs) experience to that outlined above and are looking for a temporary opportunity within a progressive and dynamic environment, please forward your CV today.
Randstad Financial & Professional encourage applications from individuals of all ages & backgrounds. Appointment will be made on merit alone but candidates must be able to demonstrate their ability to work in the UK. Randstad Financial & Professional acts as an employment agency for permanent recruitment & an employment business for temporary recruitment as defined by the Conduct of Employment Agencies & Employment Business Regulations 2003