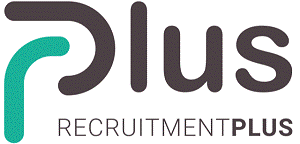 Funds Corporate Secretary / Company Secretarial Executive - Recruitment Plus Limited
Dublin, Dublin
Job Title: Funds Corporate Secretary / Company Secretarial Executive - S009947
Location: Dublin 2
Reporting to: Head of Funds Company Secretarial
Role:
We are seeking an experienced Funds Corporate Secretary / Company Secretarial Executive to work as part of a team based in Dublin. This role offers an excellent opportunity to develop your experience within a busy and successful team.
Your role will be to ensure that communications between the Boards and Committees and the business operate effectively and to the highest standards and that standard company secretarial activities are completed in a timely and effective manner. Excellent communication and organisational skills are required as the role requires regular interaction with Boards and Committee members.
As part of your role you will liaise with a wide range of external providers as well as members of the Funds and Asset Management department within company to facilitate board reporting.
The successful candidate will be expected to attend Board Meetings in person or by video conference and will be responsible for delivering high quality Minutes and follow up actions.
Skills and Qualifications Required:
Minimum of 5 years Funds Company Secretarial experience. (useful to have previously worked in a law firm).
Professional qualification relevant to the role;
Excellent Minute taking skills;
Attention to detail and proofing skills essential;
Ability to work under pressure with flexibility to adapt to shifting time expectations;
Highly organised individual with ability to prioritise workload and work on their own initiative;
Excellent communication skills with the ability to build relationships across the business, operations and service providers at all levels of management.
Successful candidates must be able to maintain the confidence of the Boards and Committees and have worked in the investment/funds management industry. They are required to have a good knowledge of investment funds corporate governance and compliance and Central Bank requirements and be in the process of undertaking or have completed a professional qualification relevant to the role
Responsibilities to include
Working as part of a team;
Managing the business of a range of corporate entities through the setting of agendas and preparation and distribution of Board packs;
Coordinating and attending Board Meetings and shareholder meetings/AGMs where appropriate;
Preparation of Minutes and matters arising for the Boards or Committees;
Building and maintaining excellent relationships with the Chairpersons and Directors of each entity for which you are responsible;
Ensuring company secretarial procedures are properly managed;
Working with the Funds and Asset Management department to ensure that Board Pack submissions are of a high standard, meet Central Bank requirements for minutes and are suitable to present to the Board;
Assisting with the establishment and liquidation of corporate entities;
Assist in ensuring that all Board and Committee Terms of References are regularly reviewed and updated, if required.
For more information please send your CV to Carol Cantwell in confidence through the link.
Two Heads Are Always Better Than One! - Introduce a friend to Recruitment Plus and claim your reward! We are always eager to meet new talent and assist them in their job search. Refer a friend and let us assist them in their next career move - and claim your reward for the introduction!
Recruitment Plus is an award winning agency - so you (and your friend) are assured of a quality service.
Tel 00353 1 2788610. Terms Apply.