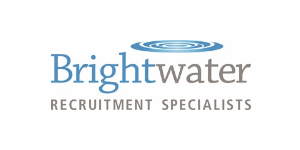 General Operator and Stores person - BRIGHTWATER SELECTION (CORK) LIMITED
Limerick, Limerick
Opportunity to join a leading Agribusiness well known for processing a considerable percentage of Munster's primary foodstuffs into a range of value-added food ingredients and consumer products, supplying to markets globally.
If you have a passion for the industry, have recently graduated and interested in starting your career within the agricultural sector this role is fantastic opportunity,
The successful candidate will be the first point of contact for all customers, maintaining excellent customer service standards, with an aptitude for learning and an interested in developing a new career path.
Responsibilities:
Understanding and at times carrying out the GRN process for goods inwards.
Using lean principles such as 5S all stock must be stacked and located in the correct locations in both the warehouses and the yard.
All damaged goods must be recorded to ensure we receive rebates where appropriate.
Participation in weekly team meetings
Participation and adherence to stock control counts and working knowledge of same is required.
Preparing pick lists for delivery
Advising customers on various options available within store
Referring customer complaints to the appropriate person.
Immediate logging and reporting to relevant person of any product shortages.
Demonstrate positive customer facing behaviours, and attitude with an emphasis on creating sales.
Adhere to all health and safety legislation as and when required. E.g. manual handling, wearing of PPE and responsible and safe driving of forklift at all times.
Any other adhoc duties as requested by management.
Requirements:
Agri background
Self-motivated and excellent customer service skills
Working Knowledge of Core system and Microsoft Outlook an advantage
Experience in a customer facing environment
If interested in discussing further please contact Jennifer.