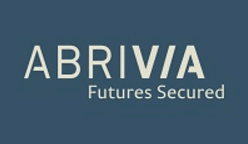 German Legal Administrator - Abrivia
Dublin City Centre, Dublin

Job Title: German Legal Administrator

Reports To: Team Leader
Location: Dublin City
Salary: €27,500 + pension and healthcare



EXCELLENT OPPORTUNITY TO JOIN A WELL RECOGNISED GLOBAL ORGANISATION

Our client is seeking to employ a Legal Administrator, German speaker to join their exciting team. You will be responsible for supporting the privacy policies for their client's products by reviewing and processing privacy requests. Our client requires a candidate who has strong administration skills and a high attention to detail. You must possess a thirst for knowledge, impeccable judgement and be comfortable operating in a fast paced, dynamic environment.

The Role:

Review and process large volumes of requests through online tools and systems
Evaluate validity of each request in line with our client's policies
Stay up to date and aware regarding changes to policies and protocols
Work closely with our client's policy specialists to address complex privacy cases and regulatory inquiries
Reviewing will require a a high level of quality in each individual case
Achieve weekly productivity deliverables as part of daily workflow
Effectively collaborate with team members on a range of projects to improve internal efficiency and effectiveness
Gain knowledge and skills in several different areas including data, tools and quality assessment
The Candidate:
Fluency in German and English
B.A. or B.S. degree/masters or equivalent
1+ years professional experience working in online operations, privacy or legal support role
Motivated by working in an environment that requires strong attention to detail
Excellent communication skills both verbal and written
Customer service focus
Self-starter and strong initiative who is intellectually curious
Demonstrates ability to exercise impeccable judgment, solution oriented
Ability to work in a fast-paced environment with high volume and complex demands
Ability to be flexible and adaptable to meet changing business needs
Intermediate I.T skills with the ability to quickly learn new tool

If you are interested in this role please apply via the link below or contact Emily on 01 531 3730.

27,500 - 27,500 per year
Pension & Healthcare