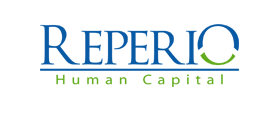 Governance and Risk analyst - Reperio Human Capital Ltd
Cork, Cork

Governance, Risk and Compliance Analyst



Role



The company I am representing are looking for an experienced professional to join their Governance and Risk team. The successful candidate will work closely with the internal Security team.



RESPONSIBILITIES:



Identify and document business risks, and coordinate remediation of vulnerabilities and threats using repeatable risk assessment methodologies and processes. This may include producing and analysing output from infrastructure, database, data classifications or web application vulnerability assessments and developing spreadsheets, diagrams, Word documents and reports as requested.
Communicate effectively with management, engineers, customers and others regarding the need of information security and to help them learn their roles and responsibilities in the implementation and maintenance of appropriate controls to mitigate significant risks
Identify and communicate recommended security and control deficiencies for business units. Document and monitor the implementation of controls for technology and business project plans.
Develops and maintains a data inventory, conducting regular reviews and risk assessments.
Develops, implements and maintains the data security plan according to Information Security Leadership guidance.
Maintains contact and coordination with internal/external audit and prepares responses to audit reports.
Provides guidance and risk assessments of new and existing solutions, services, and business processes.
Requirements:
A Bachelor's Degree
3 years of security, information technology or technology risk management related work experience.
Experience with LANs, WAN, VPNs, Routers, firewalls, and IDS/IPS systems desired.
Strong communication and organizational skills, ability to multi-task, strong attention to details and excellent problem-solving skills
Work independently, make decisions and multi-task effectively in a very diverse, project-oriented environment.
Two years of GRC experience with a strong understanding of how to design and execute compliance activities



Benefits:



For more information on this role please contact Peter Raine at Reperio Human Capital 015713966

Reperio Human Capital acts as an Employment Agency and an Employment Business.

50,000 - 65,000 per year
pension, healthcare, flextime