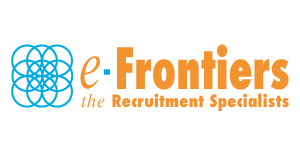 Graduate Recruitment Consultant - IT - E-Frontiers Ltd
Dublin, Dublin
We are looking to build our recruitment team and hire 2 Graduate IT Recruitment Consultants.
For the first 6 - 12 months you will be working as a Technical Sourcer, learning the ropes and role of a Recruitment Consultant and then depending on success you will take over an area within the Software Development Permanent hiring recruitment team where you will be managing candidates through the entire recruitment process and working directly where suitable with clients.
Who are e-Frontiers and what's the team like?
We are predominantly an IT Recruitment Specialist who were founded by IT professionals over 12 years ago. We are Headquartered in Dublin with offices in London, Madrid, Bucharest and New York. Currently we employ approximately 40 people which we will expect to grow to over 100 in the coming years. The team that this person would work in is the Permanent Software Team which has 10 people in it at the moment across Project Managment, Business Analyis, Java, Data, Mobile, Front-end, Test and a few more.
What experience and skills would be of interest?
Experience working in a customer facing or engaging role (e.g. Sales Assistant, Bartender, etc.) is preferred.
Someone who has good sales ability, can think fast on their own initiative and has an extroverted character is preferred.
A degree is essential ideally a Business-related field.
Fluent written and spoken English is essential
Hunger for success and can achieve this through quality driven means.
Someone who is passionate, enthusiastic and determined to succeed is highly preferred
As this role is Salary + Commission based, a person who is motivated by financial earnings is essential.
Why would I join e-Frontiers?
We are growing
We have established clients so very little BD is expected
There is no threshold, so commission is on every cent billed
We are quality driven, no nonsense approach to how we work
Excellent benefits also including tea, coffee, seats at your desk, a place to hang your coat, rooftop toilets, running water, carpeted floors, swivel chairs and stationary, among many more 😉
Interested, let's have a chat. Call John on 085 7245180 or email john.oneill@e-frontiers.ie
ONLY CANDIDATES CURRENTLY LIVING IN IRELAND WILL BE CONSIDERED

Commission, Phone, Additional Annual Leave, Swivel Chairs