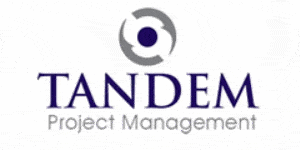 Head Microbiologist - Tandem Project Management
Waterford, Waterford
Summary:

The Head Microbiologist for a Global Medical Device company in Waterford will manage all aspects of the QC Microbiology Department function across both the Contact Lens and Pharmaceutical plants, including to develop, manage and maintain control systems and oversee department performance. Responsible for the microbiological environmental monitoring program and analysis of materials as required.
Responsibilities:
Management of personnel regarding reviews, time management, development, training and qualification.
Schedule resources and activities to meet timelines
Ensure compliance to cGMP, safety and Company policies.
Manage reports required for compliance activities and effective management of labs, e.g. monthly reports, development protocols/reports, validation reports etc.
Management of laboratory equipment including, Qualification, e.g. IQ/OQ, calibration and maintenance.
Administer and manage investigations as required e.g. deviations, alarms, 00S etc.
Review and access results and develop appropriate action strategies.
Set targets and objectives for the effective microbiological control of facility.
Carry out all activities in compliance with company Safety & Environmental Standard Operating Procedures.
Observe the safety rules and personal protective equipment requirements of all areas entered.
Participate in team based project work and plant-wide initiatives to improve the GMP compliance and financial performance.
Manage & develop Quality Control systems.
Approve procedures for the Quality Control activities such as SOPs, specifications, test methods, calibration assessments etc.
Maintain, develop and manage QC microbiology laboratory to cGMPs.
Ensuring all follow Standard Operating Procedures while carrying out duties at all times.
Participate fully in all GMP and operational training programs and complete all Training Records in an accurate and timely manner.
Management of personnel assigned to QC Microbiology Laboratory.
Qualifications & Experience:
Degree level qualification.
A min of 5 years' experience in a regulated medical devise or pharmaceutical environment.
Experience in Microbiological techniques such as: bioburden analysis, water analysis, environmental monitoring, endotoxin, sterility, media quality control and identification.
Experience in Method Validation and Method Transfer.
Experience of scientific report writing including such documents as SOP's, protocols, deviations, reports etc.
Ability to evaluate and access information to determine appropriate risk and required actions is critical.
Decisive, self-motivated/capable or working on own initiative.
Good communication skills and ability to prioritize.
Familiarity and understanding of pharmacopeia requirements for pharmaceuticals.
Familiarity and understanding of FDA and EU requirements for finished pharmaceuticals.