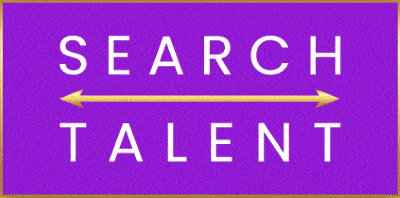 Head of Competitive/Strategic insights - Dublin - London or Paris - SEARCH TALENT PEOPLE LIMITED
Dublin, Dublin
Our Client is developing ground-breaking cloud solutions for companies, leveraging years of experience in building secure, reliable, and scalable cloud technology.

Role Description:
As Head of Competitive/Strategic insights for EMEA you'll be responsible for developing the competitive strategy to enable growth across EMEA. You should be an outstanding leader who will be responsible for designing, developing and owning competitive strategies as well as future threats across solutions and verticals. The goal is to ensure that product marketing, product management, sales, and enablement teams have the coaching, training, tools, and programs to compete effectively.
You will be responsible for both strategic and tactical leadership; driving horizontal consistency across a tiered competitive strategy and implementing that strategy to reach growth and revenue goals.
You will work directly with the Regional VP and the leadership team translating the external market into actionable initiatives and plans.
Responsibilities:
Own the EMEA competitive strategy narrative and work closely with all parts of EMEA Sales, Marketing and Sales Operations organisations to develop an aligned, cross-functional strategy
Gather intelligence that will improve competitive position and convert it into actionable sales strategies and prescribed sales motions
Coordinate and oversee multiple cross-functional projects and strategies that have direct and meaningful impact on the EMEA Cloud business. Help identify strategic opportunities across the organization, using external and internal insight to help influence strategic direction
Manage, with executive partnership, initiatives that drive broader or global impact e.g. build solid engagement plans with key stakeholders for Regional VP e.g. Marketing Competitive Insights team
Support external narrative and engagements for Regional VP with Executive Programmes team
Minimum qualifications:
BA/BS degree or equivalent practical experience.
Extensive knowledge of the EMEA Cloud industry
10+ years of work experience in a Consulting, Strategy, Operations, Project Management and/or related role
Ability to build collaboration, credibility and relationships quickly across functions and levels, and a track record of delivery and impact at scale in organizations
Attention to detail, able to multi-task and advance activities across concurrent work streams, with the ability to work towards goals in a fast-paced environment.
Ability to turn ambiguous information and unstructured problems into insights, plans and recommendations.
Effective communication, consultation and influencing skills, with the ability to communicate complex concepts concisely and clearly.

Preferred qualifications:
MBA, or advanced degree.
Experience in management consultancy
Please send your CV to

Ashling@searchtalent.ie

+353 19639310