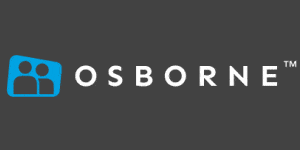 Head of IT - Osborne
Louth, Louth
An exciting position offers an opportunity to play a key role in a dynamic and forward-thinking Technology company based in Co Louth.
Reporting into Business Customer Development Manager and Head of Innovation, the IT Team Lead will manage the expanding technology portfolio and build out the engineering, devops and technical support teams. The primary focus will be to collaborate with the design team to architect, resource and support the next generation of their platform as they scale their business.
The IT Team Lead and will have excellent stakeholder management, influencing and communication skills and present a history of experience and success essential in implementing project management and process controls. You will possess strong leadership skills with the ability to develop and communicate a vision that not only inspires and motivates IT staff but also aligns to the business strategy.
Key Responsibilities
Collaborating with our design team to plan and resource our product roadmap and rollout
Technical team recruitment, management and development
Technology selection, strategy and architecture
Development and DevOps process design and facilitation
Knowledge and Experience
5+ years in a technical team lead role
Team building and recruitment experience desirable
Practice in management of onshore and offshore teams
Experience with LAMP stack web and mobile development technology like PHP, Java, Swift and databases like Mongo and MySQL
Familiarity with DevOps processes for platforms like GitHub, AWS, Play Store and AppStore
For more information please apply through the link provided for the attention of Sinead Connolly or call Osborne Recruitment on 041 986 5058
If you are interested in finding out more about the above role and would like to be considered other suitable roles that we may have available for your skill set - please attach your CV via the link provided Please submit your updated CV in Word Format