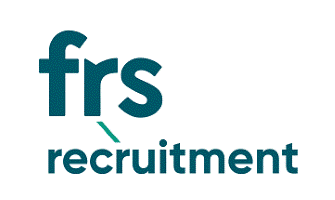 Head of Marketing - FRS Recruitment
Waterford, Waterford

Our client a leading IT, Cloud and technology company based in South East are seeking to recruit a Head of Marketing, if you wish to operate in a fast paced, dynamic environment and possess the energy, drive, passion and ambition to put your mark on a sales function this is the ideal role for you.
The successful candidate will become part of the senior management team, be given the freedom to mould and shape the Marketing function and report to the CEO.
Role purpose:


Develop, coordinate, manage and deliver all aspects of Marketing for all client portfolios and internal organisation strategy
In partnership with the CEO, senior management and marketing teams establish the brand strategy, vision and direction, as well as positioning and pricing strategies
Establish, and communicate the marketing strategy specific to the organisations target growth area
Lead the strategic development of marketing plans, and support the development of marketing tactics, that drive traffic, sales, and brand awareness throughout all channels (online, social media, advertising, PR)
Ensure our brand message is strong and consistent across all channels and marketing
Ensure effective management of all online presence and media, including third party e-commerce vendors.
Work with the Head of Sales to tailor marketing plans to meet sales channel needs, projects, revenue and growth targets
Be the brand champion on the senior management team and ensure all customer touch-points don't stray from core guidelines.
Identify and action opportunities to reach new market segments and expand market share
Be responsible for cross-organisational teams, develop marketing projects, track progress, identify issues and develop solutions prior to deployment of marketing messages.
Continuously research trends to positively impact the marketing message
Prepare and manage monthly, quarterly and annual budgets for the Marketing department
Participate in the quarterly and annual planning of company objectives
Ensure team is motivated, clear on vision/goals and their role in achieving these, and effectively executing and delivering results
Work collaboratively with multiple internal and external business partners

Serve as a guiding force behind aligning marketing functions into an organisational structure that can adapt to new/emerging marketing techniques

Requirements



Energy, creativity and 120% commitment
BSc or MSc in Marketing or relevant field
Work experience as Head of Marketing or VP Marketing, preferably within technology area essential (Cloud / MSP / VoIP / Security) minimum 5 years
Experience recruiting and leading a creative team
Solid knowledge of Online marketing channels - web analytics, SEO and Google AdWords
Experience managing external agencies and budgeting
Strong presentation skills, particularly in a C-level environment
A positive, confident and determined approach to build and managing a marketing team
Ability to make fast decisions with an entrepreneurial mind-set

For full details and to apply in strict confidence, submit your CV via link provided to Elizabeth in FRS Recruitment Kilkenny.

60,000 - 75,000 per year
bonus